Pakistan
MWM says Punjab govt plotting sectarian hatred to divert attention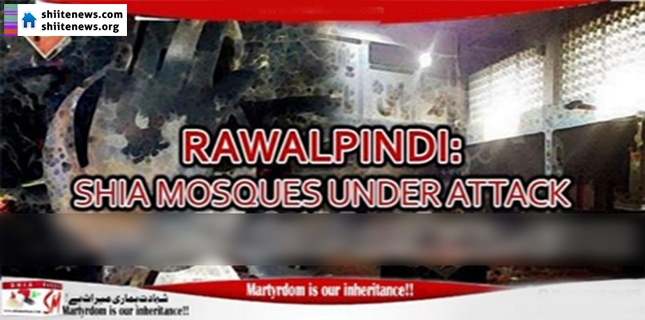 Majlis-e-Wahdat-e-Muslimeen Sindh chapter's official Maulana Nishan Haider Sajidi has said that Punjab government was plotting destruction of peace by fanning sectarian tension in Rawalpindi and Islamabad.
"Mufti Amanullah was killed at the behest of Punjab government so as to justify the post-killing attacks on Shia Muslims and Islamic sanctities and media trial of Shia leaders who are political opponents of the PMLN government," he said speaking to the MWM Karachi chapter's officials in Karachi on Thursday.
He said that Punjab government and takfiri terrorists had been allies for a long time. He said that two condemned takfiri terrorists awaiting death sentence have not been hanged so far despite the fact that their hanging was due in September 2013.
"Shams ur Rehman Muavia of banned Sipah-e-Sahaba that now calls itself ASWJ, was killed by his own group's ringleaders and so did Mufti Amanullah so that they could kill two birds with one stone: to hide their intra-group differences among blood-thirsty estranged leaders and to use it as a pretext to impose war on Shia Muslims as they did in Rawalpindi by attacking Imam Bargah, incinerating Holy Quran, Alam Pak and burning the custodian alive," he cited.
Maulana Nishan Sajidi urged supporters to observe Friday as a day of protest against said attacks on Imam Bargah, burning of Holy Quran and burning alive of the custodian of Tyraan Wali Imam Bargah and implicating Allama Amin Shaheedi in false cases.