Pakistan
Altaf implies takfiris infiltrate MQM and need to be expelled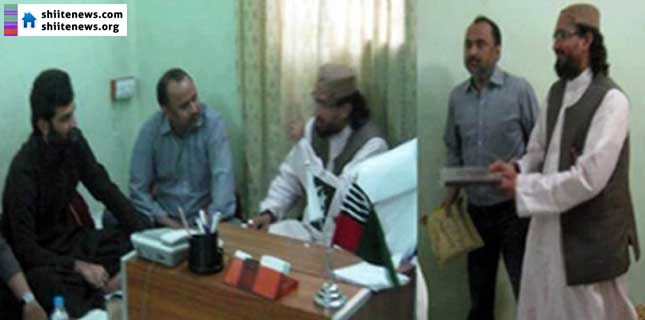 Founder and Chief of Muttahida Qaumi Movement (MQM), Altaf Hussain, has implied that his party was infiltrated by notorious takfiris who were misusing the MQM for Shia-Sunni hatred.
In his telephonic address to the workers of different zones at Nine Zero and at other Zones, Altaf Hussain asked his supporters that they should follow what he said.
Then he went on to say: "You should follow what I say and have to see those whom some quarters infiltrate into our ranks to spread Shia-Sunni hatred."
He urged the supporters to keep an eye on them and when it get confirmed that they are involved in said (malicious takfiri) activities, such dirty elements should be expelled from the party and be handed over to law enforcers.
"Ours is a true democratic party in which workers have right to criticize the leaders for what they see as wrongdoings. I have allowed this as a right to them and no other party has such a tradition," he compared.
It is relevant to add here that former AIG Karachi Police Shahid Hayat and Pakistan Rangers officials have been saying it on the record that MQM was involved in sectarian killings and Shia genocide in Karachi. Altaf has earlier denied it as propaganda.
However, it remains an open secret that some of MQM's officials had been meeting takfiri terrorist ringleaders and encouraging them by different methods. Hammad Siddiqui and Waseem Aftab had met notorious takfiri terrorist ringleader Aurangzeb Farooqi at his office near Nagan Chowrangi. Raza Haroon inaugurated the takfiri seminary involved in spreading hate-materials and infamous for hate-speeches.