Pakistan
Shia political worker martyred in takfiri nabsi terrorist attack in Malir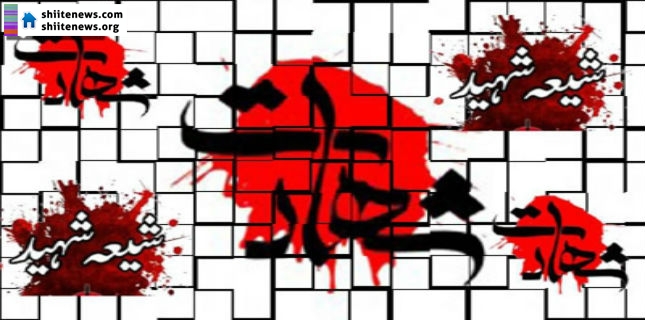 Notorious Yazidi takfiri nasbi terrorists of outlawed Sipah-e-Sahaba shot martyred a Shia political worker and his Sunni friend in Model Colony Malir on Friday night.
Syed Yasir Ali Tirmizi son of Syed Zafar Tirmizi was sitting outside his house in Umair Town of Model Colony along with his friend Ahmed Ali. Notorious takfiri terrorists of banned ASWJ or Sipah-e-Sahaba stormed into the area and opened fire upon them. They were critically injured and taken to hospital where they breathed their last.
Shia parties and leaders have condemned the targeted assassinations of Shia political worker and his Sunni comrade. They said that now MQM should take action against the takfiri terrorist outfit and also identify those infiltrators who have hijacked some elements of the MQM. They said that Shia genocide in MQM's stronghold should be an eye-opener for the MQM leadership.
They demanded arrest of the killers. They demanded military operation to eliminate the Yazidi takfiri nasbi terrorists.