Pakistan
MWM announces public meeting on March 25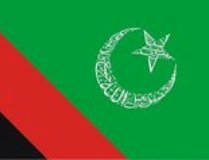 Shoora Aali of Majlis-e-Wahdat-e-Muslimeen has decided to hold a provincial level public meeting on March 25 at Nishtar Park.
It was decided at a meeting of Shura Aali that was held at Al-Arif House Islamabad in which other decisions were also made. People from all over Sindh province will attend Karachi's public meeting at Nishtar Park.
The meeting lasted for two days. Provincial general secretaries informed of their activities and the central secretary general Allama Raja Nasir Abbas informed the meeting of three months performance report of the party.
Since the death anniversary of Allama Arif Hussaini Shaheed will be in Ramazan therefore MWM will observe the anniversary at Lahore's Minar-e-Pakistan on July 6. Shura Aali asked the central cabinet to head the arrangements in this connection.
Those attended the meeting were: Hujjat ul Islam Allama Shaikh Hassan Salahuddin, Hujjat-ul-Islam Allama Haider Ali Javadi, MWM officials Allama Raja Nasir Abbas, Maulana Amin Shaheedi, provincial secretaries general Maulana Mukhtar Imami (Sindh), Allama Abdul Khaliq Asadi (Punjab), Maulana Maqsood Domki (Balochistan) Sabeel Hassan Mazahiri (Khyber Pukhtoonkhwah).