Pakistan
Shia Ulema's and orgnaizations announces three days of mourning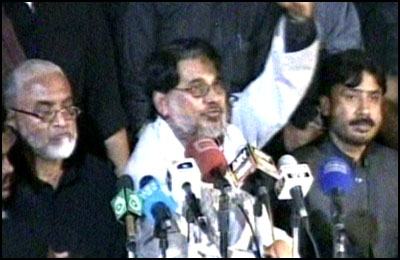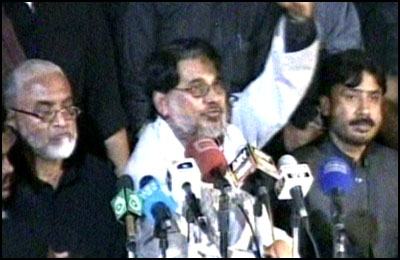 Shia Ulema's and Organization on Monday given the shutter down and wheel-Jam strike call in karachi and also appealed to the karachiites to observe three days of mourning for the victims of bomb blast in Ashura procession. 
Addressing the hurriedly called press conference at Shah-e-Khurasan, Maulana Hassan Zafar vehlmenlty denounced the bomb blast in Ashua procession in Karachi and given the strike call in the aftermath of the bloody incident.
Jaffaria Alliance leader Allama Aftab Haider Jarfari, Majlis-e-Wehdat Muslameen leader Ali Ausat, Shia Ulema Council leader Allama Nazir Abbas and Imamia Students Organization Sindh province president Ali Reza also present on the occasion.    He appealed the public to remain calm and underlined the neef of sectarian harmony in the city. He on behalf of other clerics and organization announced  that the funeral prayers of martyred of bomb blast will hold on Tuesday at Shah Khurasan soldier bazar.
 
Meanwhile, Noted Shia scholar Allama Abbas Kumali has called on the mourners to maintain calm after today's suicide blast that killed more than 32 people and left many other injured.  In his message, he appealed to the young people that they should maintain peace in the city.