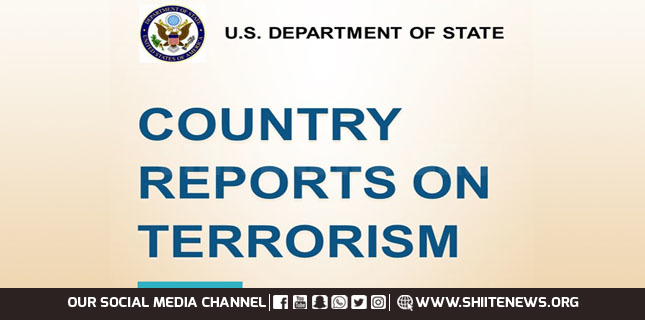 US Country Report on Terrorism disappoints Pakistan because it completely overlooks the factual situation and Pakistan's tremendous contribution and sacrifices.
US Country Report on Terrorism
The US Department of State's Country Report on Terrorism 2018, concerning Pakistan's counter-terrorism efforts evoked instant reaction from Foreign Office.
Pakistan reacts
Notably, it issued a statement expressing disappointment over the US report.
It noted Pakistan's contribution and sacrifices over the last two decades in the international struggle against terrorism.
Pakistan sacrifices
Particularly, it cited that Pakistan's efforts have not only resulted in the elimination of Al-Qaeda from this region. But, it have also made the world a safer place.
However, US government has never rewarded Pakistan for its contribution appropriately. Instead, US has been making Pakistan a scapegoat for its own failure.
Afghan policy
Recently, US failure in Afghanistan brought similar situation for Pakistan. Rather than admitting its blunders and flawed Afghan policy, Trump led US administration has been accusing Pakistan.
India factor
Unfortunately, Washington DC also preferred India to Pakistan although the latter remains non-Nato ally.
Hence, Pakisanis view US policy illogical and unfair towards their country.
Howdi Modi gesture
Notably, "Howdy, Modi!" rally marked a rare joint appearance of US president with a foreign leader before an ethnic community.
Factually, they met third time this year in that rally.
Furthermore, organisers said that more than 50,000 people had registered for the event. It took place inside the NRG Stadium of the Houston Texans football team.
Moreover, Trump's joining Modi ignoring Indian violation of human rights in Kashmir shocked Muslims and Pakistans.