Pakistan
3 Shia lawyers were laid to rest, partial strike observed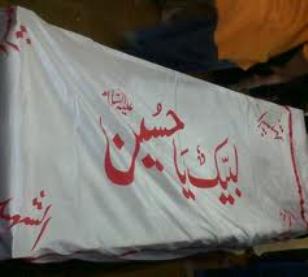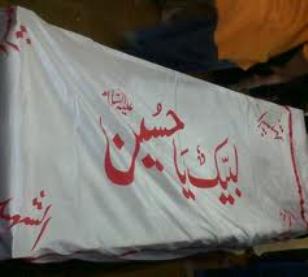 Three Shia lawyers who embraced martyrdom on Wednesday were laid to rest on Thursday. Namaz-e-Janaza was held at Imam Bargah Darbar-e-Hussaini. Hujjat ul Islam Maulana Agha Salahuddin led the namaz-e-janaza. Tens of thousands of people attended the funeral procession and namaz-e-janaza. Representatives of almost all Shia organizations such as Majlis-e-Wahdat-e-Muslimeen' Shia Ulema Council and matami
anjumans, etc., participated in the funeral ceremony.
Maulana Mirza Yousuf, Maulana Munawar Naqvi, Maulana Jafar Subhani, Maulana Shabbir Meesmi, Maulana Sadiq Taqvi, Maulana Haider Abbas, Maulana Aqeel Moosa, Maulana Ali Mohammad Naqvi, and many other notables were seen leading the funeral procession.
The bodies of the martyrs were taken to Model Colony's graveyard via Moinabad and Shahrah-e-Faisal for burial. The mourners shoulder the coffins carrying the bodies throughout the route of the procession. With tearful eyes and mourning, they were chanting slogans such as Labbaik Ya Hussain, No to terrorism, punish the banned Nasbi-Wahhabi terrorist outfit. Shahadat: Sa'adat. They also recited nohas beating their chest.
Shutter-down Strike: Shia Ulema Council had called for a peaceful shutter-down strike to register protest and condemn the brutal act. Majlis-e-Wahdat-e-Muslimeen and other groups had supported the call. Many parts of the city responded positively as a partial shutdown was observed since Wednesday night. However, there were complaints that armed persons of an important ally in the ruling coalition harassed people to compel them to keep their business open. The party to which they belong to is known for violent strikes in the city.