Pakistan
Shia Muslims and Sunni allies begin Revolution March to Islamabad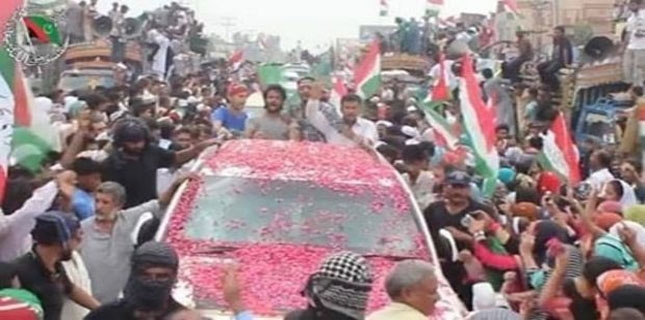 Shia Muslims and their Sunni allies began their Revolution March from Lahore raising slogans of Labbaik Ya Rasoolullah (PBUH) and Labbaik Ya Hussain (AS). They are vowing to return from Islamabad with good news for Pakistani nation and rid Pakistan of Yazidi takfiri nasbi terrorists.
The supporters of Majlis-e-Wahdat-e-Muslimeen are taking active part in the Revolution March, as an ally of Dr Tahir ul Qadri's Pakistan Awami Tehrik. They are hoisting Pakistani national flag alongside their parties flags.
Allama Raja Nasir Abbas Jafari of the MWM, Sahibzada Hamid Raza of Sunni Ittehad Council are also leading the supporters alongside Allama Dr Tahir ul Qadri.
"To protect Pakistan and its interests, alliance of Sunni Muslims with Shia Muslims augurs well for people of Pakistan. As children of Mohammad Ali Jinnah and Allama Iqbal, we shall defend Pakistan at all cost" Allama Raja Nasir Abbas Jafari, secretary general of the MWM said.
Even though the known Opposition parties are not joining the Revolution March, they are critical of Nawaz Sharif-led government. They are in favour of anti-government march saying to protest in a legitimate constitutional right of Pakistani nation.