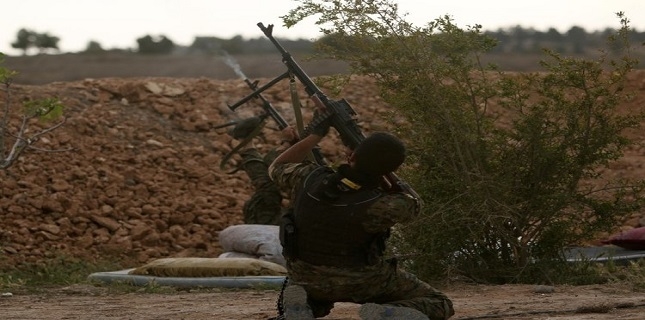 Popular fighters in Raqqa attacked a military base used by the US forces in the region as tensions have heightened between the popular and the US-backed forces.
The Arabic-language al-Masdar news website quoted sources from the 'popular forces in Eastern region' in Raqqa as reporting on Saturday that one of the military bases in Lafarge cement factory in the Northern parts of the province has come under rocket and missile attacks.
The sources said that the base has been destroyed by the missile strike, adding that they will continue attacks until the US pulls out of Syria.
Tensions have spread in regions occupied by the Kurds in Raqqa with civilians rising against them.
In a relevant development on Wednesday, people in Raqqa hoisted the country's official flag in the city after popular uprising against the US occupation.
Field sources reported that a group of people in Raqqa named 'popular forces in the Eastern region' hoisted the Syrian government's flag over one of the buildings of Raqqa city.
They also vowed to fight against the US forces and their affiliated militants in the region, according to the sources.
Tensions and clashes have increased between Raqqa residents and the American and US-backed Kurdish forces in recent days.