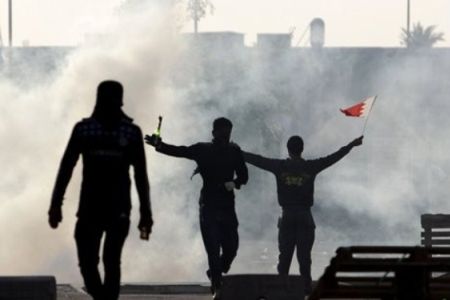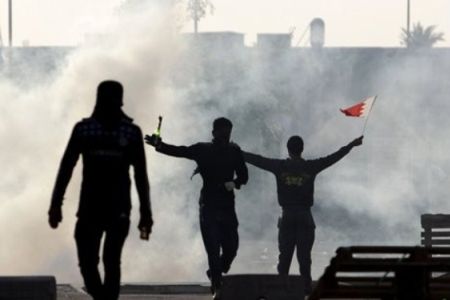 Several Bahraini anti-government protesters have been injured in attacks by the Manama regime forces on demonstrations against the ruling Al Khalifa family,.
Local sources said on Tuesday the demonstrations were held mainly in the village of Ma'ameer, about 15 kilometers (9.5 miles) south of the capital Manama,
and the village of Dair, located on the northern coast of the Muharraq Island.
A teenage boy was also injured during the attacks, the sources said.
Regime forces also used toxic gas against a protest rally in the northeastern town of Sitra.
Saudi-backed Bahraini forces continue their violent crackdown on peaceful demonstrations in the country.
On Friday, a 25-year-old Bahraini man died due to inhalation of toxic gas during an attack by regime forces in the northern village of Jidhafs.
Bahrain hosts the US Fifth Fleet, and is among in the Persian Gulf countries such as Kuwait, Oman, Qatar, Saudi Arabia and the United Arab Emirates that receive military equipment from the United States.
On Tuesday, the US State Department announced that the US embassy employees were being relocated in Bahrain because the Manama regime "maintains official checkpoints in some areas and routinely uses tear gas, stun grenades, and other crowd control measures against demonstrators."
Dozens of people have been killed and hundreds more arrested or fired from their jobs since the beginning of the popular uprising in Bahrain in February 2011.