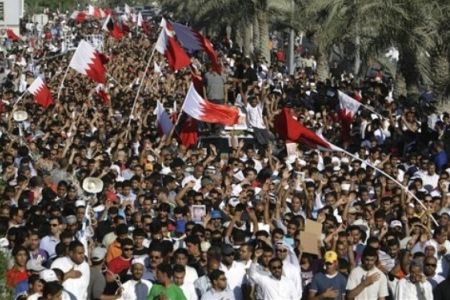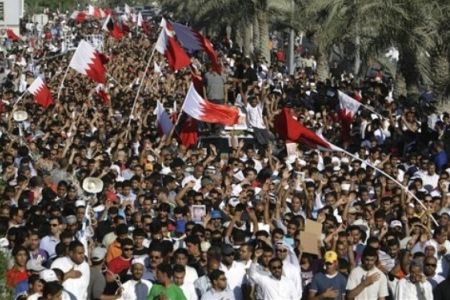 Saudi-backed Bahraini forces attacked anti-government protesters, who took to the streets of Manama to mourn the death of a teenage activist killed by regime force, Press TV has learned.
Witnesses say thousands of Bahrainis took to the streets in the town of Abu Saiba near the Bahraini capital on Monday to mourn the death of 16-year old Ahmed Jaber al-Qattan who was shot dead by security forces four days earlier.
Several people were injured after regime forces tried to disperse the crowd who were also chanting anti-government slogans.
Al-Qattan was shot in the chest at close range in Abu Saiba on Thursday after security forces attacked a group of around 20 youths chanting anti-government slogans.
His death sparked numerous protests across Bahrain, all of which witnessed a heavy crackdown by Saudi-backed security forces.
Al-Qattan's is the latest victim of brutal attacks on anti-regime protesters by Saudi-backed forces in Bahrain. In August, regime forces killed 14-year-old Ali Jawad by shooting a tear gas canister at his head during a protest held following Eid al-Fitr prayers in the city of Sitra.
Since mid-February, thousands of anti-government protesters have been staging regular demonstrations on the streets of Bahrain, calling on the US-backed Al Khalifa family to leave power.
On March 14, troops from Saudi Arabia and the United Arab Emirates invaded the country to assist the Bahraini rulers in their brutal crackdown on peaceful anti-government protesters.
According to local sources, scores of people have been killed and hundreds have been arrested in the regime crackdown.