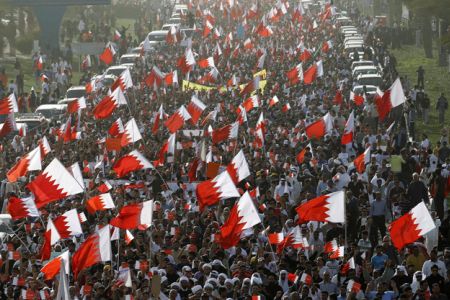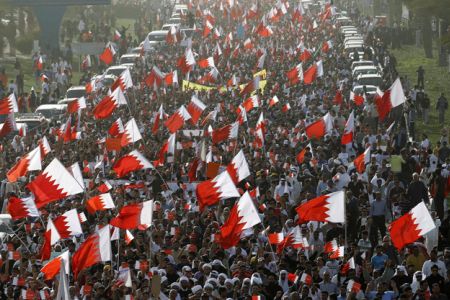 Bahrain's religious leaders have refused to engage in a dialogue with the Saudi-backed Al Khalifa regime as there is no foreseeable prospect of political reforms in the kingdom.
One of the leaders of the Islamic National Accord Association (al-Wefaq), Seyyed Hadi Mussawi, told AFP on Friday that Bahrain's largest opposition group has "not yet decided whether or not it will take part in the dialogue."
"We have always urged dialogue. We have no problems with dialogue as it is, yet we do not want to engage in talks that are bound to fail," he pointed out.
Meanwhile, senior Bahraini cleric Sheikh Issa Qasim says the country's political parties should receive public permission before they take part in any serious talks with the government.
The remarks come as Bahrain's King Hamad bin Isa Al Khalifa has called for a national dialogue on reform, as authorities prepare to lift a state of emergency imposed during a violent crackdown on mass anti-government demonstrations.
The talks would begin on July 1 and would be "comprehensive, serious and without preconditions," the Bahrain News Agency said.
Bahrain's main opposition leaders say authorities must end the protest-linked 'show trials' and release detainees before serious dialogue can begin.
Despite the lifting of an emergency law, the Manama regime continues to try civilians in its so-called special courts, as part of the government crackdown on peaceful popular protests.
In March, Saudi Arabia and the United Arab Emirates deployed military forces in Bahrain to help the government crush nationwide protests.
Dozens of people have been killed and hundreds arrested in the Saudi-backed crackdown on the protests in Bahrain since mid-February.