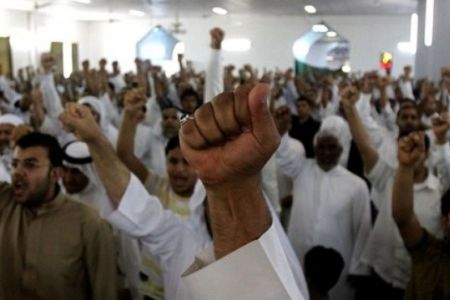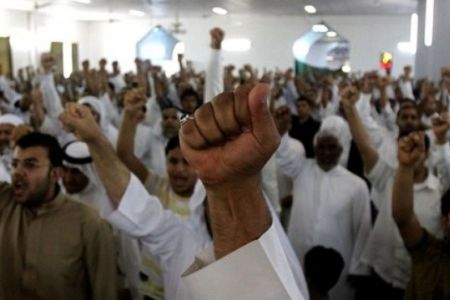 A mass trial is underway for 28 doctors and nurses charged as part of a broad crackdown on peaceful anti-government protesters in Bahrain.
The medical personnel are accused of joining the protests and spreading false information, by speaking to foreign media, the Associated Press reported on Monday.
On June 22, a special security court in Bahrain sentenced eight prominent activists and opposition leaders to life in prison on charges of "plotting to overthrow the government" during demonstrations in the Persian Gulf island earlier this year.
Senior Bahraini cleric Sheikh Issa Qasim censured the Persian Gulf kingdom's government over the life sentences.
"We are all feeling pain, suffering and a sense of depression from the sentencing," the cleric said in a sermon on Friday.
Despite the lifting of an emergency law, the Manama regime continues to try civilians in its so-called special courts, as part of the government's crackdown on peaceful popular protests.
In March, Saudi Arabia and the United Arab Emirates deployed military forces to Bahrain to help the government crush the nationwide protests.
Dozens of people have been killed and hundreds arrested in the Saudi-backed crackdown on the protests in Bahrain since mid-February.
Amnesty International and Human Rights Watch have rebuked the Manama regime for its brutal crackdown on civilians.