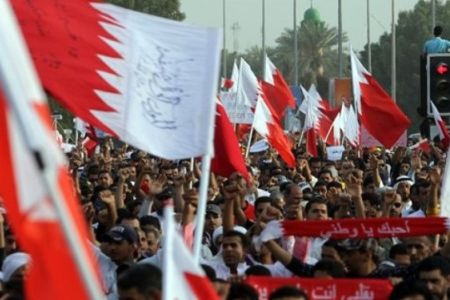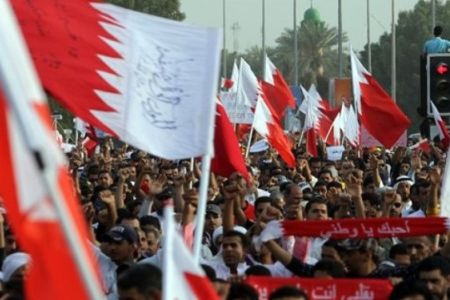 Two Bahraini anti-government protesters have been killed over the past 24 hours in the Persian Gulf island as Saudi-backed regime forces continue their brutal crackdown.
Salman Abu Idriss was arrested along with hundreds of others during anti-regime protests a few months ago. Activists say he had been brutally beaten and died in hospital of his injuries.
Thousands of mourners attended the funeral procession of the 63-year-old activist in the capital.
The other victim, a female anti-government activist named Zeinab al-Tajar, was killed the day before after suffering the effects of teargas inhalation.
Meanwhile, witnesses say many people were wounded after Saudi-backed Bahraini troops fired teargas and rubber bullets on anti-government protesters in the village of Sanabis on Friday.
Bahraini protesters say they will continue their street demonstrations until their demands for freedom, constitutional monarchy as well as a proportional voice in the government are met.
Regime forces have also opened fire on anti-government protesters in some other villages, including Jidd Hafs, as they were marching toward the site of the demolished Pearl Square in the capital.
Bahrainis are set to hold anti-government rallies across the Persian Gulf sheikhdom following the Friday Prayers as the popular revolution in the Middle Eastern country enters its 109th day.