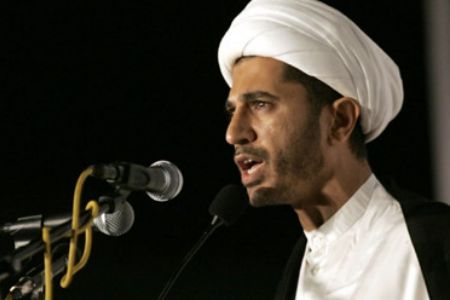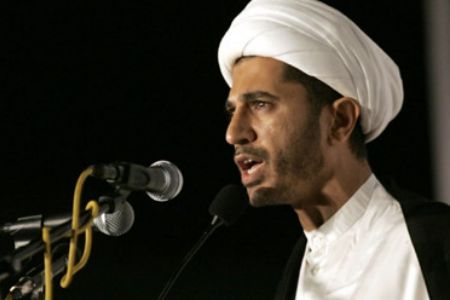 A senior Bahraini opposition figure has condemned the Saudi invasion of Bahrain, saying the move eliminates chances of reaching a solution."We don't need the presence of foreign troops in Bahrain. We need a political solution. We need reconciliation and not attacks. We would like to solve our problem as an internal one. We call on Saudi Arabia to pull its forces out of Bahrain to let chances of finding a  solution arise," the head of Bahrain's opposition al-Wefaq National Islamic Society, Sheikh Ali Salman, told Media Sources.
He stressed that the presence of Saudi troops in the tiny Persian Gulf state of Bahrain will only complicate matters and gets the ruling government bogged down.
Sheikh Ali Salman also welcomed dialogues that will lead to the establishment of an elected government in Bahrain.
The dispatch of troops from Saudi Arabia and other Persian Gulf allies of Bahrain has highlighted concerns about possible spillover from the country, where month-old protest rallies seek to break the Western-backed government's monopoly on power.
Saudi and other Arab rulers fear that any concession by Bahrain's rulers could embolden more protests against their own despotic rules.
Recently, mass protests in Jordan, Kuwait, Oman, Saudi Arabia and Yemen have been demanding government reforms.
Foreign military interventions in Bahrain have served as a cause of concern for UN Secretary General Ban Ki-moon, who has called for a meaningful and broad-based national dialogue.
The UN chief has also urged Bahrain's regional neighbors and the international community to support a dialogue process and an environment conducive to credible reform in Bahrain.
Bahraini opposition groups, including the main bloc al-Wefaq National Islamic Society, have denounced the Saudi military intervention as an invasion of their country.
The US military, which has its Fifth Fleet based there, has avoided describing the foreign troop intervention in Bahrain as an invasion.
Bahraini demonstrators maintain that they will hold their ground until their demands for freedom, constitutional monarchy as well as a proportional voice in the government are met.
At least 20 people have so far been killed and about 1,000 others have been injured since anti-government protests in the Persian Gulf island nation began in mid-February.
Back to top button