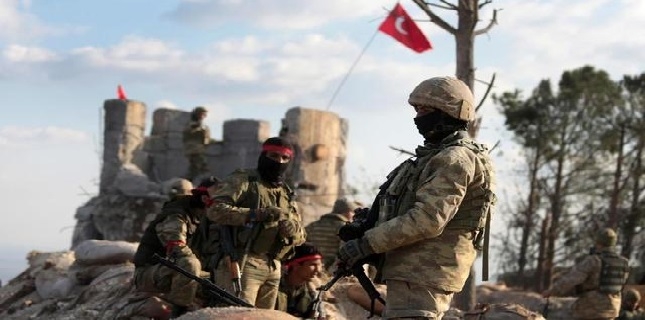 The Turkish army and allied militants have surrounded the city of Afrin in northern Syria controlled by Kurdish militia that is the key target of Ankara's cross-border offensive, the military said Tuesday.
The Turkish forces, who had been looking to complete the encirclement in a two-pronged movement from the east and the west, had Afrin city surrounded on Monday, the army said in a statement quoted by state media, without giving further details.
The surrounding of Afrin city is a key step in Turkey's seven-week offensive, dubbed "Olive Branch", launched on January 20 and aimed at ousting the Kurdish People's Protection Units (YPG) from the Afrin region of northern Syria.
It remains unclear what Turkey's next move will be, with some analysts reckoning it will be content to lay siege to Afrin for some time.
Turkey regards the YPG as a terror group and a branch of militants in Turkey who have waged an insurgency for decades.
But the YPG has been a key American ally in the alleged fight against Takfiris in Syria and the aggression has raised tensions with Turkey's NATO allies in Washington and Europe.
Speaking on Saturday, Erdogan said after taking Afrin, Turkey's offensive would expand to key border towns controlled by the YPG right up to the Iraqi frontier.