Middle East
Military offensive in Idlib targeting terrorist groups: Syria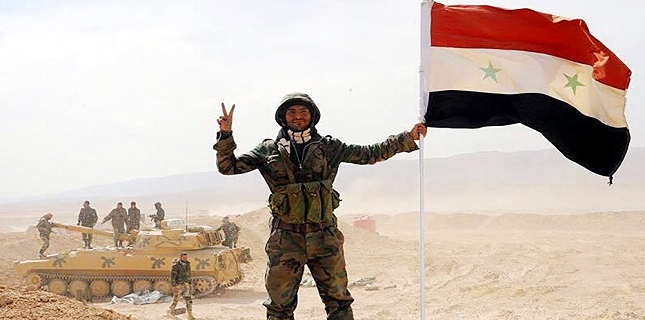 Syria has defended its military offensive against militants in the northwestern province of Idlib, condemning France 'great ignorance' about what is happening in the militant-held region.
France's Foreign Ministry said Wednesday it was "extremely concerned" by a Syrian government offensive in Idlib and demanded that commitments made at an international deal in the Kazakh capital, Astana, to reduce hostilities be respected.
Syria's state media, citing a Foreign Ministry source, on Thursday criticized the French Foreign Ministry for showing "great ignorance about what was happening in rural Idlib province," saying it was targeting terrorist groups that were not party to the agreement to reduce fighting in the region.
The source said that the Syrian army was fighting to "liberate" Idlib from the Jabhat Fateh al-Sham terrorist group, formerly known as al-Nusra Front, "and the other terrorist organizations that belong to it."
The statement also denied that the army had targeted civilians or hospitals, as alleged by France.
Idlib is part of a de-escalation zone agreement in Astana last year mediated by Turkey, which supports militant groups, Iran and Russia, Damascus' allies, between Syria's warring sides
In late October, the Syrian army, supported by allied forces and Russian air power, began an offensive in Hama province. By the end of last week, they had advanced into Idlib, close to a militant-held military airport.
Syrian forces are going for an airbase in southeastern Idlib province. They advanced to within 3 kilometers of the Abu al-Duhur military airport on Wednesday.
The forces have taken scores of villages in recent weeks near the provincial border between Idlib and Hama.
Militant groups seized Idlib, which borders Turkey, in 2015 and it has since become the only Syrian province fully under militants' control.