Middle East
Multiple terrorist bomb attacks kill 15 people in Damascus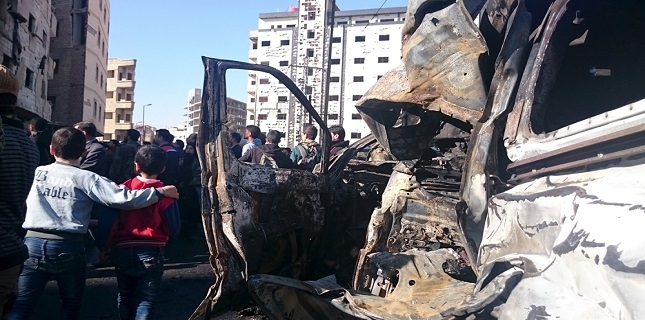 At least 15 people have been killed and scores injured after multiple terrorist explosions hit a southern neighborhood of Syria's capital Damascus, state media say.
The explosions occurred in al-Midan neighborhood in the city on Monday after a number of terrorists detonated their explosive vests in front of a police station in the area.
Russia's RIA news agency, citing its correspondent who was reporting from the scene, noted that the dead included five policemen and 10 civilians.
RIA also quoted a source in the Syrian security services as saying that the attacks had been carried out by four bombers.
Meanwhile, al-Mayadeen TV channel also reported that four militants had carried out the attack.
The Arabic-language al-Watan newspaper reported that the attacks took place near a police station in Midan neighborhood of the Syrian capital city.
Syrian Interior Minister Mohammad al-Shaar said in comments broadcast by the state television that armed militants carrying out the attack were targeting the police station and clashed with police officers there.
One attacker blew his explosives at the main entrance of the station and another one detonated his explosives on the first floor, the minister added.
There was no immediate claim of responsibility for the Damascus attacks, however, previous terrorist attacks in the Syrian capital were claimed by terrorists from Daesh and al-Nusra Front Takfiri groups.