Middle East
ISIL Terrorists Left Mined Historical Sites in Syrian Resafa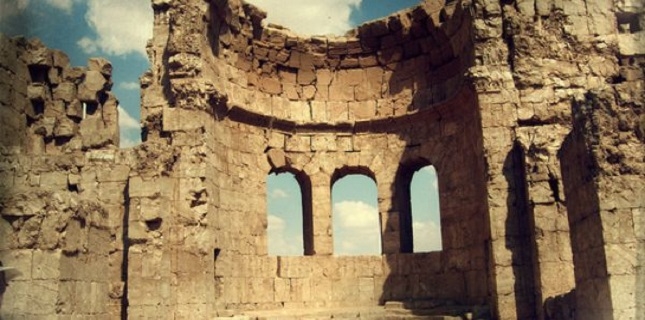 ISIL terrorist group (outlawed in Russia) left mined numerous historical sites in the Syrian city of Resafa, known in Byzantine times as Sergiopolis and located southwest of Raqqa, a representative of the city's administration said.
"Only two weeks ago Resafa was under Daesh terrorists' control, the Syrian government forces with the support of the Russian Air Force brought back to the world this ancient city, which is over 1,000 years old… The city's gates, the citadel, the Basilica of St. Sergius… all these objects are mined," Abdulah Vitar told reporters, referring to Takfiri group.
The official noted that the city was a center of the pilgrimage of the Raqqa province attended by tens of thousands of visitors before the war.
The danger of shelling the city still exists, since the line of contact of the Syrian army and the militants is still in 25 kilometers (15.5 miles) from the city, but the official expressed hope that the demining operations would start soon and the archaeologists would be able to visit the city in winter, Sputnik International reported.