Middle East
Turkey deploys more weaponry to Syria border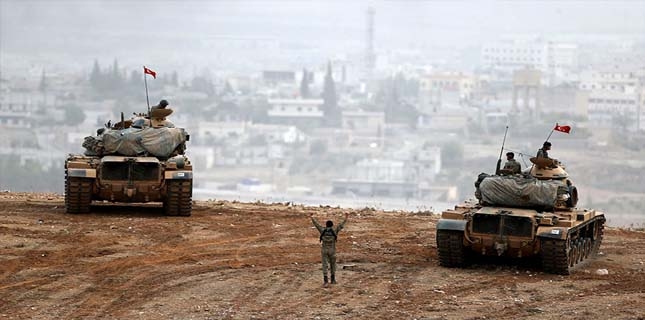 State-run news agency Anadolu reported on Sunday that several tanks, military transport vehicles and at least 10 artillery units including cannons had been deployed along the southeastern border with Syria.
The report said the weaponry were sent to Oguzeli and Karkamis districts, located on the road to Jarabulus in Syria.
The beefed-up presence comes amid Turkey's fierce military offensive to capture the Syrian town of al-Bab from Daesh. The operation mainly involves the militants Turkey backs in northern Syria although reports over the past days have suggested that Turkish troops have been directly involved in the battle. On Wednesday, 16 Turkish troops were killed in al-Bab, Ankara's biggest setback since it launched an unauthorized military operation into Syria in August.
This as Turkey has itself been widely accused of having supported Daesh Takfiri militants to topple the Syrian government.
Turkey's assault on al-Bab has also inflicted significant casualties on civilians. A monitoring group based in Britain said Friday that around 90 civilians, including 21 children, lost their lives in a matter of 24 hours as Turkey intensified its airstrikes against the town.