Middle East
Syria Hands Over Evidence of Mustard Gas Attack by Rebels on Civilians to OPCW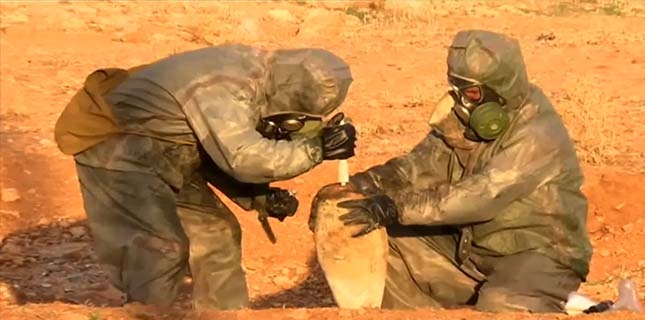 Syrian authorities handed over a batch of documents with the evidence of a rebel use of banned chemical agent against civilians near Aleppo to the international chemical watchdog.
Samples from the shell containing mustard gas are to be delivered to The Hague.
The documents were handed over in Damascus to the mission of the Technical Secretariat of the Organization for the Prohibition of Chemical Weapons (OPCW).
The mission, comprising eight experts from the US, the UK, Australia, Slovakia and Slovenia has been working in Damascus at the request of the Syrian government since December 12.
"We have provided all the documents to the mission, they were vetted and accepted. The mission will come to Syria one more time to collect samples, which will be subsequently analyzed," said spokesman for the Syrian National Authority monitoring the implementation of the Chemical Weapons Convention, the Russian Defense Ministry said in a statement reported by Russia Today on Sunday.
The shell is believed to have been used in a September 16 attack on the village, in which over 40 civilians were injured, and later treated in the Yusuf al-Azma military hospital in Damascus for symptoms of mustard gas poisoning.