Middle East
Syrian army forces, allies liberate two more districts in eastern Aleppo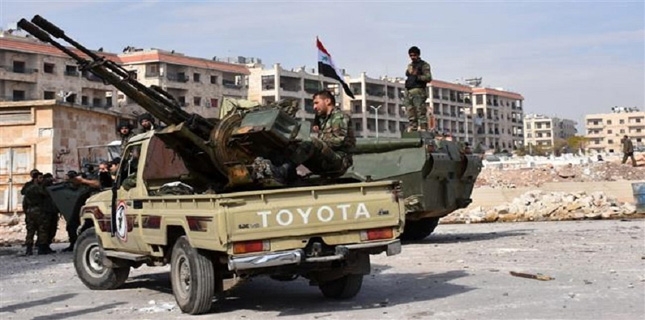 Syrian army soldiers have established full control over two more neighborhoods in the eastern quarter of the strategic northwestern city of Aleppo following days of bitter clashes with foreign-backed Takfiri militants.
A military source, speaking on condition of anonymity, told Syria's official news agency SANA on Sunday that government forces, backed by fighters from allied popular defense groups, had recaptured Jabal Badro neighborhood.
The development came only a day after Syrian soldiers managed to establish full control over the adjacent Hanano neighborhood.
Hanano used to serve as a major stronghold of militant groups in eastern Aleppo since 2012, and militants used the region to launch attacks against areas under the control of government forces in the divided city.
Later on Sunday, Lebanon-based Arabic-language al-Manar television network reported that Syrian army soldiers were in complete control of the residential al-Sakhour neighborhood in eastern Aleppo.
1,500 civilians evacuate militant-held areas in Aleppo
Meanwhile, the Syrian army has also secured the safe departure of 1,500 civilians from the besieged eastern neighborhoods of Aleppo. The government forces reportedly transported the displaced families to makeshift housing camps, and distributed basic commodities among them.