Middle East
ISIL Dismisses Emir of Southern Damascus over Military Failures, Sexual Perversion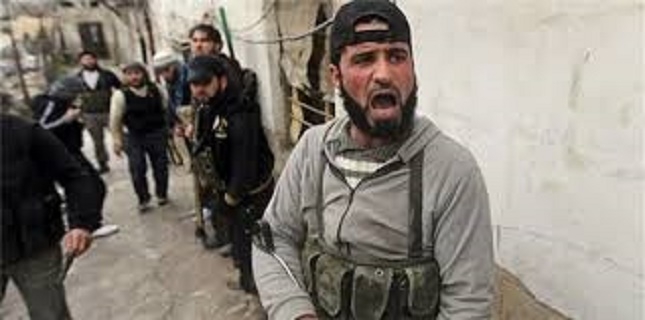 ISIL leadership in Syria fired the Takfiri groups' Emir in Southern Damascus after the group suffered heavy casualties in clashes with terrorist rivals in the region.
Abu Sayah Farmeh was changed by the ISIL leadership with Abu Hesham al-Khabouri as the new emir of Southern Damascus.
At least 350 ISIL members were killed in clashes with Jeish al-Islam and Fatah al-Sham (the newly-formed al-Qaeda-affiliated terrorist group previously known as the al-Nusra Front) in last month, which caused the ISIL leadership to dismiss Abu Sayah.
Abu Sayah was a notorious commander of al-Qaeda in Iraq when the country was occupied by the US army.
He was notorious for intentional cutting of captured men into pieces in Iraq.
Abu Sayah also had sentenced several civilians and even ISIL members to death due to their refusal to accept his sexual demands.