Middle East
Al-Nusra Chief in Syria Announces Break with Qaeda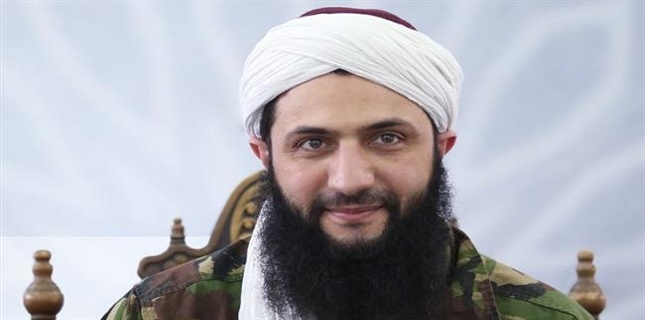 The head of Al-Nusra Front in Syria said his terrorist group was breaking ties with Al-Qaeda and changing its name, in remarks broadcast Thursday by Al-Jazeera news channel.
Abu Mohamad al-Jolani said Al-Nusra would change its name to Jabhat Fateh al-Sham and expressed his gratitude to the "commanders of Al-Qaeda for having understood the need to break ties".
Qaeda terrorist group had told the members of its branch in Syria, Nusra Front, that they can break their organizational tiles with with global extremist organization to preserve its unity and continue its terrorist battle in Syria, in an audio statement released on Thursday.
"You can sacrifice without hesitation these organizational and party ties if they conflict with your unity and working as one body," al-Qaeda leader Ayman al-Zawahri said in an audio statement directed to the Nusra Front terrorist group.
A number of media reports mentioned that Nusra Front chief Abu Mohammad al-Jolani was about to withdraw his group's allegiance to Qaeda and that he refrained from implementing the order for fear of assassination.
This organizational split is not expected to change the terrorist nature of the group which has been fighting the Syrian army and committing atrocities across the country since the inception of the crisis in 2011.