Middle East
Top Saudi ISIL Commander Killed in Tadmur Suburbs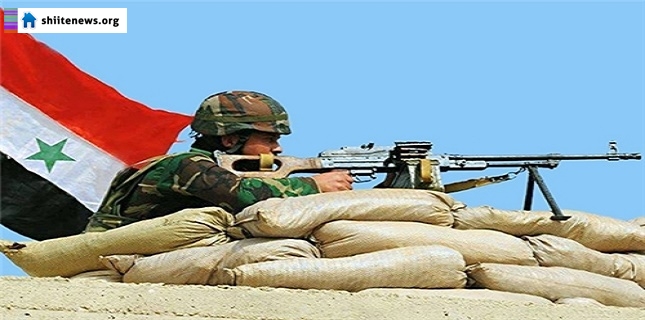 The ISIL terrorist group lost one of its top Saudi commanders during clashes in Eastern suburb Plamyra (Tadmur) city in Homs province, on Thursday, in a development seen as a major breakthrough for the Syrian army.
The senior ISIL militant, Sultan bin Abdul Rahman, was a Saudi national who joined the terrorist group in 2014.
Rahman was killed when the Syrian army forces as a part of their large-scale operation to take back the city of Tadmur raided ISIL fortifications in the Eastern areas just outside the city.
Abdul Rahman occupied several positions in ISIL and al-Qaeda and had fought with al-Qaeda militants in Afghanistan, Iraq, Chechenya and Algeria before going to Syria.
The news about the death of the ISIL leader was released as the Syrian army forces and their allies are making significant advances against the ISIL in Homs province.
Yesterday, Military sources reported that tens of terrorists were fleeing Homs battlefields Eastward to the ISIL stronghold city of Palmyra (Tadmur) as Syrian army troops alongside the popular forces continued to smash the terrorists in the Eastern part of province.
"The ISIL Takfiri terrorists left behind several dead and several more wounded members and fled their positions in Palmyra (Tadmur) desert in the Western swathes of the ancient city of Palmyra," the battlefield sources said.
The Syrian soldiers and their allies are capturing the ISIL fortifications and strongholds in Homs one by one, moving toward the ancient city Palmyra.