Middle East
20 terrorists killed in Syrian, Russian forces operation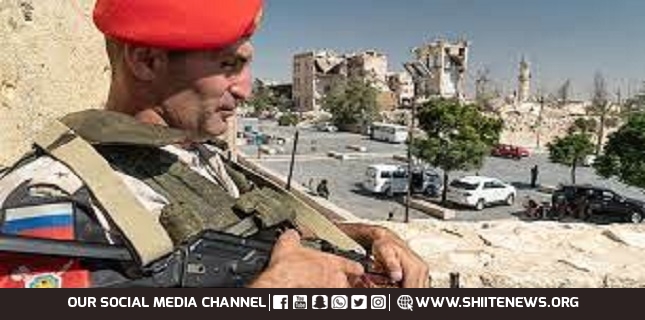 Syrian army units, in cooperation with a Russian groping, eliminated 20 militants and destroyed 30 hideouts belonging to illegal armed groups during a special operation, Rear Admiral Oleg Gurinov said on Wednesday.
"As part of a special operation to find, block and neutralize terrorist groups operating in the southern provinces of the Syrian Arab Republic, joint detachments of the Syrian army in cooperation with a Russian grouping carried out reconnaissance and search operations in the northern and northeastern areas of the white desert in the Homs province," deputy chief of the Russian Center for Reconciliation of the Opposing Parties in Syria cited.
Gurinov added that twenty militants, nine arms and ammunition caches and 30 hideouts of illegal armed groups were destroyed, TASS reported.
According to the 2017 agreement among Iran, Russia, and Turkey as the guarantor countries of the Astana Peace Talks, four de-escalation zones were established in Syria.
Three regions came under the control of the Syrian army in 2018, but the fourth region, which includes Idlib province in northwestern Syria and small parts of Latakia, Hama, and Aleppo provinces, is still under the control of terrorist and adversary groups.