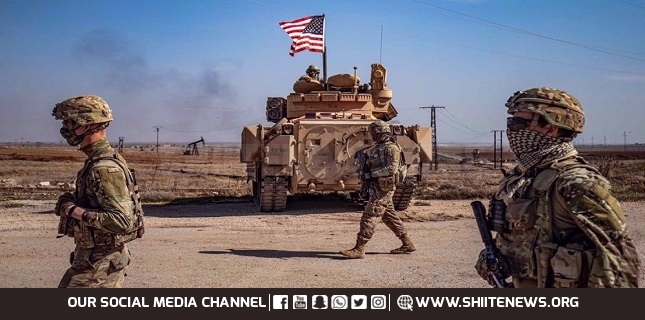 Al-Mayadeen news channel reported in urgent news on Sunday night that a heavy explosion occurred in the Omar oil field, where the base of the American forces is located.
So far, the cause of the explosion has not been determined.
With the defeat of the ISIS terrorist group as the military arm of the United States in Syria, the American forces directly replaced this group and from that time they started extracting and stealing Syrian oil and continued killing the people of this country.
In recent years, the US in the West Asian region, especially in Syria, has committed heinous crimes against people and stole their oil resources, a crime that was carried out by the ISIS terrorist group before this.
The areas under the occupation of the American forces and the QSD militias supported by them in al-Hasakah and other northern regions of Syria have always witnessed the protests of the Syrian citizens against the presence of terrorist actions by the occupiers and militias against the residents of these areas.