Middle East
Turkey offers cooperation with Damascus against Kurdish YPG militants in Syria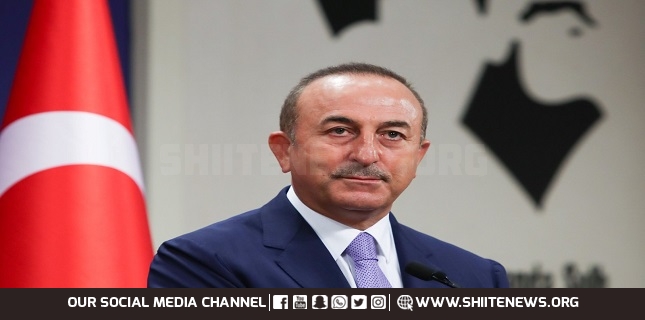 Turkish Foreign Minister Mevlut Cavusoglu says Ankara is prepared to assist the Syrian government in its efforts to flush out members of the US-backed Kurdish People's Protection Units (YPG) militant group from energy-rich areas in northeastern Syria.
Cavusoglu told the Turkish-language TV1000 television news station that his nation is prepared to cooperate with Damascus in such a campaign.
"We will give all kinds of political support to the work of the [Syrian] regime in this regard. It is the most natural right of the regime to clear a terrorist organization in its own territory," the top Turkish diplomat said.
Cavusoglu's remarks come amid President Recep Tayyip Erdogan's renewed threats of a new military operation in northern Syria.
Earlier this month, Erdogan said Ankara's plan for a new military offensive in northeast Syria against members of the YPG will remain on the agenda until security concerns are addressed.
Back on July 19, the Turkish president earned a rebuke for his push for the offensive from Leader of the Islamic Revolution Ayatollah Seyed Ali Khamenei, whose country has been helping Syria in its anti-terror campaign, in a bilateral meeting.
Ayatollah Khamenei told Erdogan that any Turkish offensive on Syria would be "detrimental" to Syria, Turkey itself, and the entire region, calling for the issue to be resolved through dialog between Ankara, Damascus, Moscow, and Tehran.
Moscow has also previously called on Ankara to "refrain" from an attack.
Erdogan on May 23 signaled a new Turkish cross-border operation in northern Syria with the declared aim of creating a 30-kilometer (18.6-mile) wide safe zone along Turkey's border with Syria.
He did not provide further details but said the operation would be launched as soon as military, intelligence, and security forces have completed their preparations.