Middle East
Turkey's Erdogan Calls for Boycott of French Goods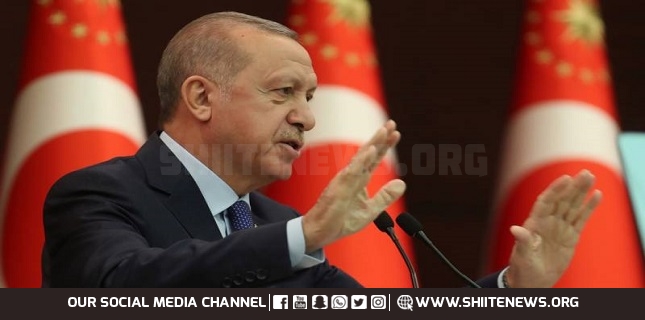 Turkish President Recep Tayyip Erdogan has called on Turks to boycott French goods amid growing calls across the Muslim world for a boycott.
"Here I call out to my people, don't ever compliment French brands, don't buy them," Erdogan said at the opening ceremony of a week in the capital Ankara honoring the birth of the Prophet Muhammad.
The Turkish leader added his voice to calls in the Arab world for citizens to spurn French goods.
Decrying rising Islamophobia in Europe, Erdogan said hostility to Islam and Muslims has become state policy in some European countries, a policy which enjoys support at high levels.
"Especially across European countries, we see that hostility to Islam and Muslims spread through societies like the plague. Places of business, houses, places of worship, and schools which belong to Muslims are attacked by racists and fascist groups almost every day," he added.
Data from ITC Trade, a United Nations project, showed that France's exports to Turkey in 2019 amounted to about $ 6.655 billion. France's exports to Turkey, Algeria, Morocco, Qatar, Tunisia, the Emirates, Saudi Arabia, Egypt last year reached 35 billion dollars.