Middle East
Female Emirati activist Balushi attempts suicide in prison after reporting torture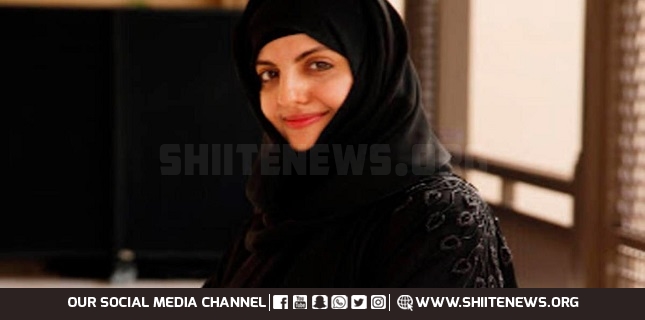 Female Emirati prisoner Maryam al-Balushi has attempted suicide at a detention center in the United Arab Emirates by cutting a vein in her arm, months after she reported being subjected to various forms of torture and threatened with rape.
The International Campaign for Freedom in the UAE (ICFUAE) said in a statement that Balushi carried out the suicide attempt earlier this week at al-Wathba Prison, just outside the capital Abu Dhabi, due to the deterioration of her psychological state after being threatened by the public prosecution office as she refused to record confessions to be published via official channels.
"We are shocked and upset by these recent developments. If the UAE government is in any way serious about addressing the issue of women's rights, a good place to start would be to stop the state-sanctioned torture and abuse of female prisoners of conscience pushing them to try to take their own lives," ICFUAE stated.
The rights group highlighted that Balushi had complained of torture, degrading conditions of detention and endemic racism in the UAE prison system in a letter from prison last year.
The 21-year-old woman was arrested on November 19, 2015, and was charged with financing 'terrorism' after donating money to a Syrian family. She insists the donation was done in good faith, according to the ICFUAE.
The activist denied all charges against her, but was sentenced to five years in prison in February 2017.
Human rights sources, requesting not to be named, also revealed that Balushi had been denied medical treatment over the past few months for liver cirrhosis and kidney stones.
The UAE authorities have similarly denied care to another female detainee, identified as Amina al-Abdouli, who suffers from anemia and liver disease.
In May 2019, Female Emirati detainee Alia Abdel Nour passed away from cancer after being denied access to urgent medical care by prison officials.
In 2018, the Geneva-based International Center for Justice and Human Rights shared recordings in which Balushi said she had told her investigator that once she was released, she would file a complaint with Mohammed bin Zayed, only to be told that the Abu Dhabi crown prince himself had ordered her torture.