Middle East
Syrian forces liberate more areas in Damascus suburbs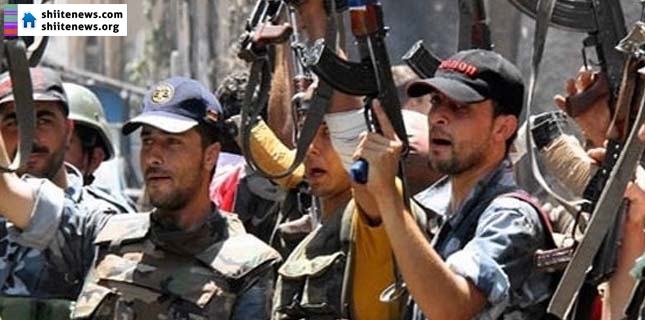 Syrian armed forces have liberated further ground in the outskirts of capital Damascus amid persisting military operations to flush out intruding insurgents and armed terrorists from areas still held by the foreign-backed elements.
Army units have recently made more advances in the Damascus countryside, gaining control over more areas, including the town of Htatitet al-Jirish in eastern al-Ghouta.
Syrian forces have further discovered a school in the region that was being used by the armed insurgents as a field hospital.
Various types of equipment and weaponry, such as anti-tank mines and computers were also found and seized at the school by government soldiers.
"We killed a large number of terrorists and destroyed their vehicles. We seized all their bases in the town and we continue to advance and inflict heavy losses on them. They are suffering heavily and we will do our duty in securing all parts of the country," a Syrian army officer stated.
The insurgents had lots of stored food, which indicates that they relied on the town as a base for defending deeper positions. However, the Syrian army proved them wrong.
Over the past months, the Syrian army has made major gains in its battle against Takfiri terrorists across the country.
More than 191,000 people have been killed in over three years of battle in Syria, according to the Office of the UN High Commissioner for Human Rights (OHCHR).
The figure could even be an "underestimate of the real total number of people killed," the OHCHR says.
The ISIL Takfiri terrorists are currently in control of parts of eastern Syria.
The militants in Syria are reportedly supported by the Western powers and their regional allies — especially Qatar, Saudi Arabia and Turkey.