Lebonan
Sheikh Qassem Stresses Lebanon's Political Independence, Rejects Concessions in Face of Israeli Enemy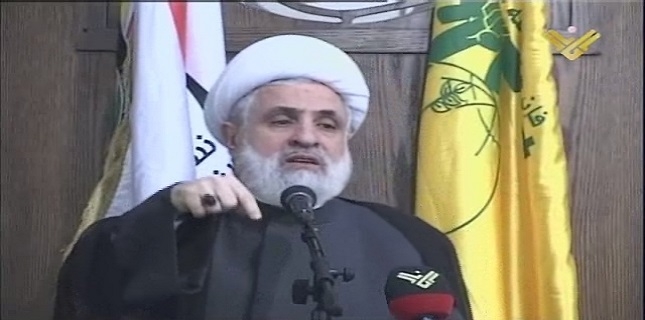 Hezbollah Deputy Secretary General Sheikh Naim Qassem stressed on Monday that Lebanon is powerful and can face all the Zionist threats against its land and maritime border and resources through depending on its golden formula, army-people-resistance, rejecting concessions in face of the Israeli enemy.
Sheikh Qassem refused any political dependence on foreign powers, emphasizing that the Lebanese themselves can cooperatively decide their destiny.
Launching Hezbollah electoral machine in the two provinces of Mount Lebanon and the North, his eminence stressed that the party considers that the resistance's people do contribute to its path, stressing that Hezbollah will always combine resisting the enemies with building the state.
Regionally, Sheikh Qassem said that the US hinders any initiative to end Syria crisis and covers up the Saudi massacres in Yemen, asserting that Al Saud regime knows it will lose its war against the Yemenis.