Lebonan
Battle with Takfiris Part of Battle with Zionist Entity: Sheikh Naim Qassem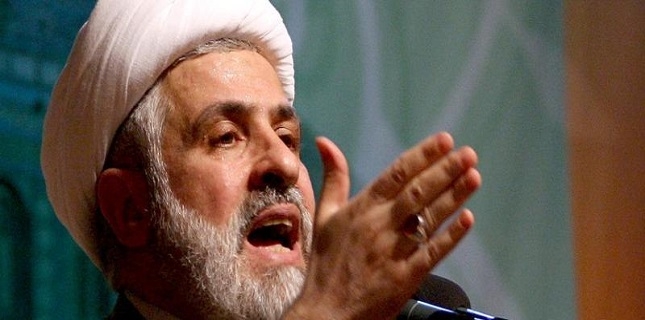 Hezbollah Deputy Secretary General, Sheikh Naim Qassem lashed out at the Saudi massacre committed against hundreds of Yemenis in the capital Sanaa, stressing that Al Saud regime criminality amounts to genocide against the Yemeni people.
During an Ashura ceremony on Sunday, Sheikh Qassem said there is no criminality on earth that looks like the criminality of Al Saud, referring to the horrific carnage which killed and injured more than 800 Yemenis who were offering condolences during a funeral in Sanaa on Saturday.
Hezbollah Deputy Chief said that the Saudi regime should be put on trial, stressing that the entire world should not keep silent over such crimes.
Sheikh Qassem also condemned the US support to the Saudi regime, noting that Washington has been providing Riyadh with arms and instructions in its aggression against Yemen.
"This flagrant crime committed by Saudi… which leads the Takfiri scheme that serves the goals of the Zionist entity," Sheikh Qassem said.
"Our battle with Takfiris is part of our battle with the Zionist entity," his eminence said, stressing that the Takfiris poses major threat to Islam and Muslims.