Lebonan
Sheikh Qassem: Hezbollah Ready for any Israeli War, ISIL Paper Tiger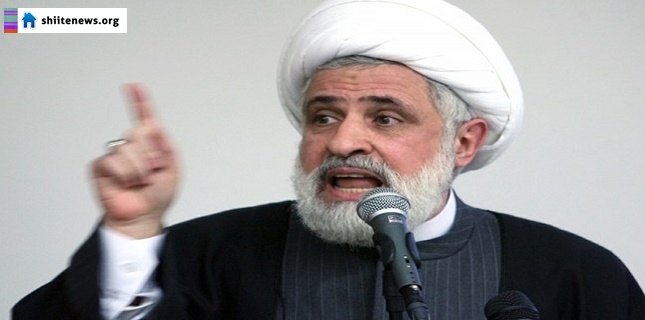 Hezbollah Deputy Chief, Sheikh Naim Qassem reiterated the resistance's readiness to confront any Israeli war against Lebanon.
In an interview with al-Nour radio station on Friday, Sheikh Qassem said that the "Zionist entity is preparing its internal front for any future war with Hezbollah through the continuous threats by Israeli officials."
In this context, Sheikh Qassem stressed that Hezbollah "is ready to any war," noting that the "resistance has prepared to face all the possible scenarios."
On the Saudi intervention in Syria, Hezbollah Deputy Chief said that Riyadh doesn't have its own project or plan concerning Syria, stressing that "it is just a part of the American scheme in the region."
"The US has neither plan A nor plan B. Its only plan is to go ahead with the political solution in Syria," Sheikh Qassem told as-Siyassah al-Yawm (Politics Today) program on Friday.
Meanwhile, his eminence said that the military developments are going in favor of the Syrian army, stressing that the Takfiri group, ISIL (so-called Islamic State in Iraq and Levant), is a paper tiger which we will witness the end of its role.