Lebonan
Lebanon's Ayatollah Qablan admires Yemen's resistance against Saudi aggressors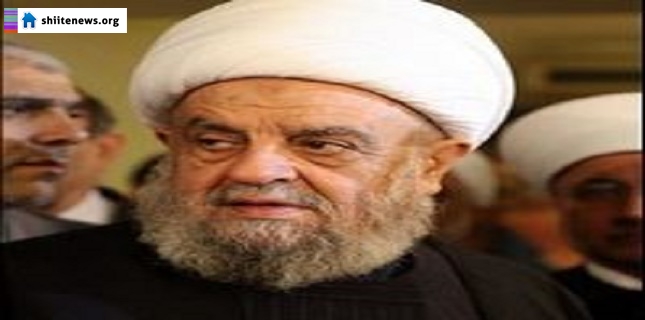 During a meeting with a delegation from the Union of Yemeni Scholars headed by Sayyid Shamsuddin Sharafuddin, Ayatollah Abdul-Amir Qabalan, the vice president of Lebanon's Supreme Shi'a Council, prayed for security and peace in this Muslim country and said that the seven-day cease-fire that has been declared in Yemen could be the prelude to save the country and its people from its current crisis.
The ceasefire which aims at halting nine months of Saudi Arabia aggression against its southern neighbor Yemen took hold at noon local time on Tuesday, December 15.
The Lebanese cleric praised the Yemeni people's resistance against the enemies as commendable and said that Yemen, as an Islamic and Arab country, has strong elements that will lead to the victory of the people of this country. "Islamic countries have a duty to save Yemen from the crisis and insecurity that it is suffering from increase their cooperation with the country," he said.
Ayatollah Qablan urged the Arab League and the Organisation of Islamic Cooperation (OIC) to act quickly and take the appropriate action to solve Yemen's political problems and end the injustice against the Yemeni people and make efforts to find a peaceful political solution that restores Yemen's unity, solidarity, security and stability.