Lebonan
Hezbollah seizes highest Qalamoun peak: security source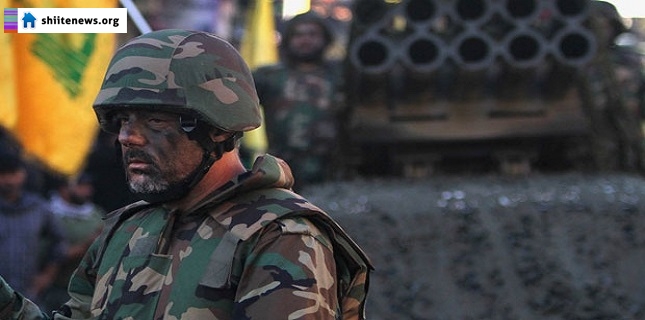 Hezbollah fighters and the Syrian army seized control the highest peak in the Qalamoun region along the border with Lebanon Wednesday, after gaining large swathes of territory in fierce clashes that left dozens of Syrian jihadis killed and wounded.
According to Daily Star report that regime forces and its Lebanese allies wrested full control of Tallit Moussa, a peak that lies 2,400 meters above sea level and is considered one of the most strategic positions in Qalamoun.
The advance came after at least nine rebel positions fell into Hezbollah's hands following heavy exchanges of artillery and rocket fire along the ridge between Al-Juba, Ras al-Maara and Assal al-Ward in central Qalamoun.
Control of Tallit Moussa would give Hezbollah and the Syrian army a major foothold in the area, given that the peak overlooks the vast expanse of the Qalamoun mountain range and could be used to monitor militant movements as far as the outskirts of the northeastern Lebanese border town of Arsal.
They said Syrian troops, backed by Hezbollah fighters, seized control of about 50 percent of the outskirts of Ras al-Maara and were advancing toward the highlands of Jabal al-Barouh.
Hezbollah and the Syrian army's advance pushed militants towards the outskirts of Arsal, namely the areas of Wadi al-Rahwe and Wadi Hmeyed.
Militants also withdrew towards Tallit Njasa, located on the outskirts of the Lebanese town of Ras Baalbek.
Wednesday's advance was the latest in a series of gains by Hezbollah and the Syrian army following more than a week of clashes with Islamist militants.
Hezbollah and the Syrian army Tuesday seized two hilltop positions in the Qalamoun region – west of the outskirts of the Syrian village of Ras al-Maara and east of the outskirts of the Lebanese town of Nahleh.
In related news, security sources said ISIS fighters attempted to infiltrate the outskirts of Arsal in an effort to join the Qalamoun battle against the Nusra Front and the Qalamoun branch of the Army of Conquest.
The Lebanese Army foiled the attempt, unleashing artillery salvos against what the sources described as "suspicious activity."
The sources said ISIS fighters were forced to retreat back in the direction of Homs after the Army of Conquest, a coalition of rebel fighters in Qalamoun, also unleashed heavy artillery against them.