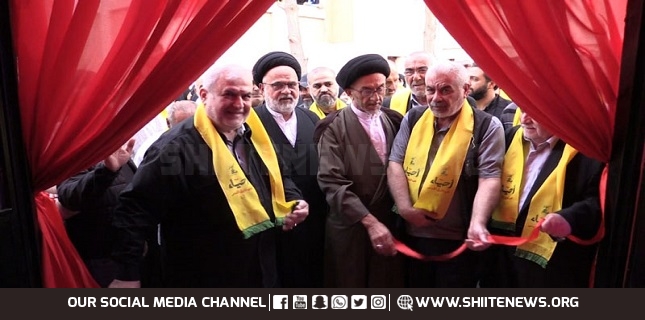 Head of Loyalty to Resistance parliamentary bloc, Hajj Mohammad Raad underscored on Tuesday that Hezbollah, possessing a comprehensive understanding of the battlefield conditions, has taken meticulous preparations to instill fear in the Israeli enemy and deter it from launching a full-scale war on Lebanon.
MP Raad, in his address while presiding over the opening ceremony of an exhibition and artistic performance commemorating Martyr's Day in the southern town of Aba, clarified that Hezbollah's border attacks on Israeli occupation sites are conducted with the primary objective of defending Lebanon and lending support to Gaza.
He emphasized the honor of being part of the axis dedicated to defending Al-Quds, emphasizing that the resistance party determines the opportune time and location for its actions. "We are honored to be part of the axis defending Al-Quds. We decide the suitable time and place of our movement," he said.
MP Raad further highlighted that the aggression displayed by 'Israel' against Gaza serves the purpose of masking its failures rather than achieving any genuine victories. He noted that the prolongation of the conflict signifies that the intended objectives of the war have not been realized.
"As people of the resistance, we have firsthand experience on the battlefield, particularly with this adversary. We have diligently prepared for what is necessary, and we are now exercising our right to defend our homeland, making sacrifices in support of Gaza and in triumph for its people and our cause." He stated, "We take pride in being part of the initiative to defend Jerusalem, fulfilling our duty and legal obligations on the front lines."
Raad concluded by asserting, "It has become evident that human rights and democracy are established through strength. When you possess strength, you become masters of democracy and defenders of human rights. However, when you are weak, you face the same fate as those crushed by tanks, left without anyone to bury them."