Lebonan
Loyalty to Resistance Bloc Underlines Speaker Berri's Call for Dialogue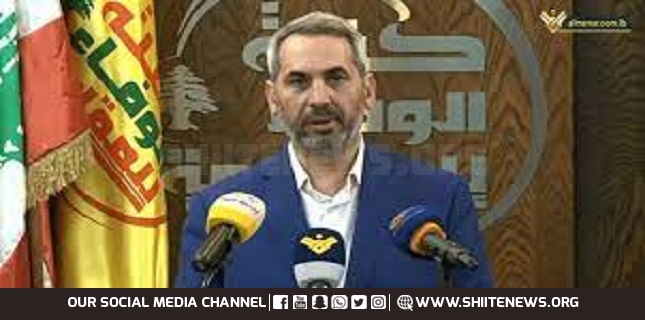 Loyalty to Resistance parliamentary bloc called on the various blocs to interact positively with House Speaker Nabih Berri's call for dialogue in order to end the presidential vacuum.
The bloc held on Thursday at its headquarters in Haret Hreik its weekly meeting chaired by its chief MP Mohammad Raad to discuss the latest developments, issuing a statement in the aftermath.
The statement underscored the bloc's cooperation with any interlocutory initiative, affirming rejection of any blackmail attempts.
Hezbollah bloc underlined the importance of the coordinated work to secure the Syrian refugees' safe return to their homeland, denouncing the western plots in this regard.
Loyalty to Resistance bloc also highlighted that maintaining the monetary stability is of a major necessity, urging providing the citizens with their basic socioeconomic needs.