Lebonan
Lebanese Army Thwarts Israeli Border Breach: "Violation is Prohibited"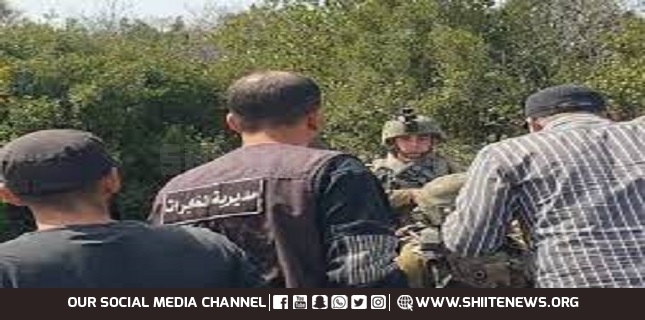 Lebanese Army on Sunday forced an Israeli patrol to retreat beyond the country's border with occupied Palestine.
Al-Manar correspondent in south Lebanon Ali Shoeib reported that tensions were high at the border village of Aita Al-Shaab after Israeli forces violated the so-called Blue Line, a line set by the United Nations for the withdrawal of the Israeli occupation forces from Lebanon in 2000.
Our correspondent added that Lebanese Army forces along with angered Lebanese citizens gathered at the area and prevented the occupation forces to advance.
"On March 5, 2023, between 11:55 a.m & 12:00 p.m., an Israeli enemy patrol violated the Blue Line near point BP 13 (1) – Aita Al-Shaab, at a distance of approximately one meter," a statement released by the Lebanese Army Command's Orientation Directorate read.
"Instantly, a Lebanese army patrol intervened and forced the enemy patrol to retreat beyond the Blue Line towards the occupied Palestinian territories."
The communique added that a United Nations Interim Force in Lebanon patrol also arrived at the scene to verify the breach, which is currently being followed up by the Army and UNIFIL.
Few hours after the announcement, the Lebanese Army posted on its Instagram account: "Our border our responsibility… Violation is prohibited."