Lebonan
MP Raad: Presidential Elections Cover Conflict about Lebanon's Destiny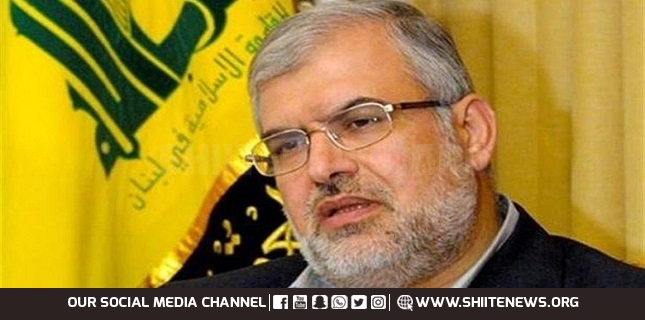 Head of Loyalty to Resistance parliamentary bloc, Hajj Mohammad Raad, stressed that the Western policies are aimed at eradicating the Resistance in Lebanon f0r the sake of the Israeli interests.
Addressing a mourning service in Southern Lebanon, MP Raad reiterated that Hezbollah wants the new president to appreciate the role of the resistance in defending and protecting the nation.
MP Raad added that some of the candidates running for the presidential elections believe that Lebanon's interests impose solidifying ties with the West which has been supporting the Israeli enemy since 1978 invasion, recalling that the West and the Gulf states supported the Zionist war on Lebanon in 2006.
Head of Hezbollah bloc indicated that the presidential elections cover a conflict about Lebanon's destiny, noting that the US tyrant is even preventing Lebanon from importing fuel needed to generate electric power.