Lebonan
Aoun Warns of Conspiracy against Presidency, Constitution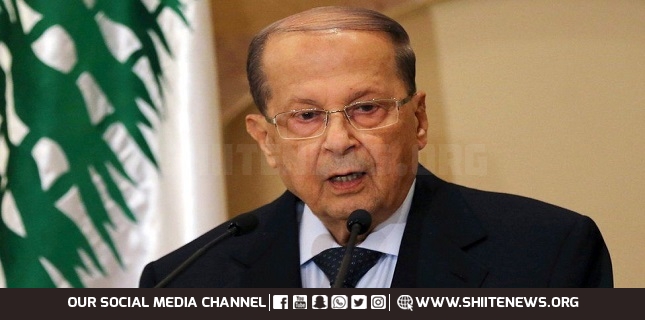 The Lebanese President Michel Aoun warned on Tuesday of a conspiracy against presidency and constitution, reiterating that the caretaker government cannot assume the president's powers upon the end of his term.
Aoun affirmed his support for efforts and logical solutions to address the current economic crisis, expressing his hope that the completion of the demarcation of the southern maritime borders and the extraction of gas from the territorial waters will move the country to a stage of promising hope for the future.
The President stressed the need to make every effort to form a new government or to strengthen the existing government with six new state ministers from among the politicians, "Which was proposed by the Prime Minister-designate at the beginning, then the situation changed".
President Aoun also stressed the need for the system to be productive and not allow negligence and inefficiency to address the existing imbalance at all levels.
The President's remarks came while receiving a delegation of Lebanese economic bodies headed by former Minister Mohamed Choucair.