Lebonan
MP Raad: Those Who Demand Disarming Resistance Have Nothing to Do with Patriotism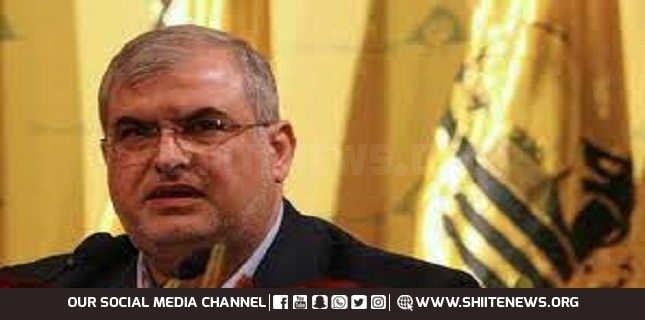 Head of "Loyalty to Resistance" bloc, Hajj Mohammad Raad, reiterated that Hezbollah's relation with Iran is classified as friendship, adding that the party has employed this relationship in favor of all the Lebanese.
MP Raad called on the rest of the political forces in Lebanon to employ similarly their relations with the Arab and Western countries in favor of all the Lebanese, noting, however, that those parties cannot imitate Hezbollah because they are subject to the Western will.
MP Raad recalled that those political forces do not want Lebanon to benefit from the economic offers of the Eastern countries, including Iran, China, and Russia, because they implement the West's policy in Lebanon.
MP Raad pointed out that those who demand disarming Hezbollah have nothing to do with patriotism, adding that the Resistance protects Lebanon from the Israeli aggression.