Lebonan
Hamieh: Syria is the Main Transit Gateway for Lebanon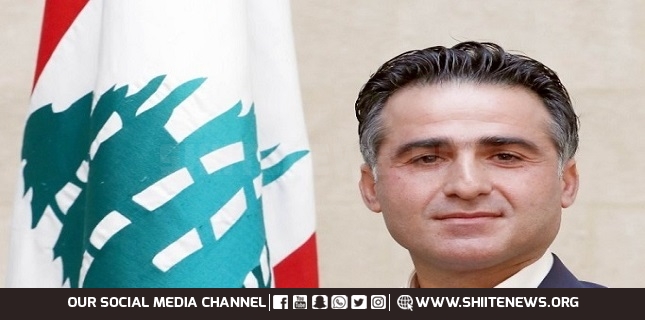 Minister of Public Works and Transport, Ali Hamieh, met on Sunday with the heads of municipalities and municipal unions within the scope of the Baalbek-Hermel governorate, in the hall of the Baalbek Municipalities Union, where he listened to the demands and needs of the region.
Hamieh said he would work to ensure the needs of the Baalbek-Hermel region so that it will not be excluded from any development project, vowing to be honest and transparent with the people of said region.
He continued to explain that, "the projects in the Ministry of Public Works and Transport have been divided into: a) immediate projects that address people's suffering, and they are projects that should be given priority to reach solutions within the available capabilities, such as cleaning rainwater and torrential sewers and paving roads in remote areas before winter; b) medium-term projects at the level of all directorates of the Ministry of Works, whereby efforts must be exerted to create new projects that lead to economic growth at the level of the Beirut Port, Beirut Airport, the Ports of Tripoli, Sidon and Tyre…"
"Also at the level of roads, buildings and land and sea transport, there are strategic projects to be prepared, which require the government to set strategic plans related to the future of the country and contribute to revitalizing the economic cycle and creating new job opportunities," Hamieh went on.
The Public Works Minister emphasized "the priority of communicating with the Syrian Arab Republic to resolve the issue of transit," noting that "everyone is well-aware that Akkar and Baalbek-Hermel depend mainly on agricultural crops and industrial production, while the cost of fees on the truck to transport the Lebanese produce via transit abroad is about 2,300 dollars, which leads to stagnation in the crop seasons and negatively affects farmers and exporters."
He added: "I discussed the issue with the Ministers of Agriculture and Industry, and the unions and cooperatives raised this matter with us as well. I also presented the issue in detail to PM Najib Mikati, whereby I was officially assigned by the Council of Ministers to communicate with Syria, Jordan, Turkey and Iraq, to reconsider transit fees, as Syria is the main transit gateway and a main land crossing for Lebanon, and here we are not talking about politics but rather about the economy and the interest of farmers and land transport between the two countries."
Minister Hamieh pledged to seek an appropriate solution and economic resource for Lebanon, stating that he will meet with Lebanese-Syrian Supreme Council Head to address the issues at stake within the framework of transport between Lebanon and Syria. "I will propose justified solutions for the benefit of both countries, and my aim is to cancel the fees, and I have no doubt about the generosity and positive attitude of the Syrian state towards Lebanon, for it has always been proactive in agreeing to solutions for the interest of Lebanon," the Minister reassured.