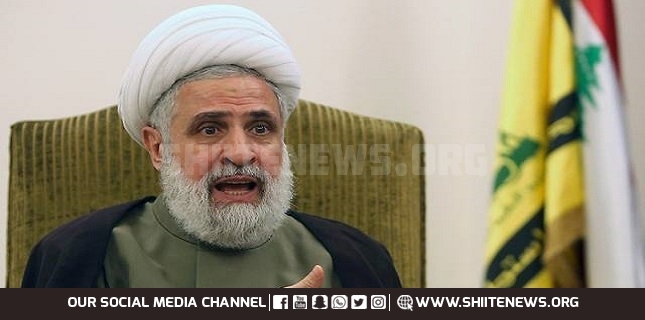 Hezbollah Deputy Secretary General Sheikh Naim Qassem stressed on Thursday that the speedy creation of the new government is first step on the way of addressing the socioeconomic crisis overburdening the lives of the Lebanese, adding that any procrastination, in this regard, is completely unacceptable.
Addressing a religious ceremony held by Al-Mahdi Schools, Sheikh Qassem called on President Michel Aoun and PM-designate Saad Hariri to make concessions in order to surpass the governmental stalemate, adding the Constitution did not stipulate any solution in the cases of deadlock.
Sheikh Qassem pointed out that elasticity is required to reach a governmental solution, adding that the nation deserves some sacrifices in this regard.
His eminence indicated that Hezbollah encourages all the parties concerned with the cabinet formation to make concessions, adding that the Resistance Party cannot violate the law stipulations.
Sheikh Qassem underscored that Hezbollah uses its power against the enemy exclusively, stressing that it has never abandoned carrying out its duties pertaining the socioeconomic needs of the people.