Lebonan
Lebanese Party: US, Israel Spy Services Blew Up Beirut Port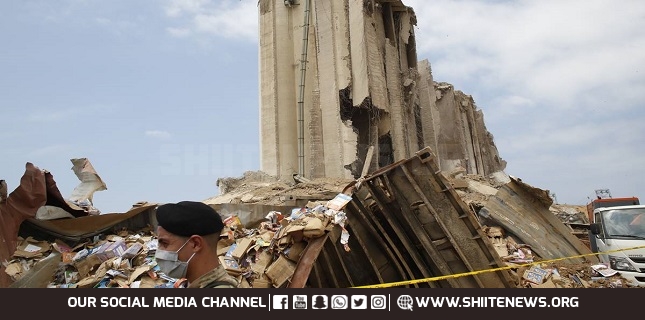 A Lebanese political party says it was the American and Israeli spy services that set off last month's hugely deadly explosion at the capital Beirut's port.
"Beirut's port was blown up by American and Israeli spy services," Najah Wakim, president of the People's Movement, told Lebanon's al-Mayadeen television network on Sunday.
"The FBI, the US's criminal investigation organization, has announced a probe into the August 4 explosion in order to hide the reality that lies behind the blast," he added.
At least 190 people died, more than 6,500 others were injured, and a substantial swathe of Beirut was destroyed in the explosion caused by some 2,700 tonnes of ammonium nitrate at the port.
"They're after hiding the truth similar to what happened in the case of former prime minister Rafiq Hariri's assassination," Wakim said. He was referring to a 2005 explosion in Beirut that killed the ex-premier and others, setting off a supposedly United Nations-backed investigation and an endless trend of questions.
Future will prove Washington's role in the tragedy, Wakim added, saying the Americans sent French President Emanuel Macron to Lebanon to prevent the implementation of an innovative Russo-Chinese intervention in the aftermath of the explosion.
Macron first visited Beirut soon after the explosion and paid another visit to the city last Tuesday, dishing out ultimatums to the Lebanese officials to implement "reforms" or face "sanctions."
The explosion has been followed by serious other upheavals in the country, including thousands-strong rallies, attempts at breaking into the parliament by the protesters, and resignation of the entire government of Prime Minister Hasan Diab.
The Lebanese resistance movement of Hezbollah that defends the country against Israel and interventionist efforts by Tel Aviv's allies, most notably the United States, has called for accountability for the explosion, while strongly urging countrywide unity and integrity.
Source: Press TV