Lebonan
No evidence of Hezbollah, Syria in Hariri killing: UN court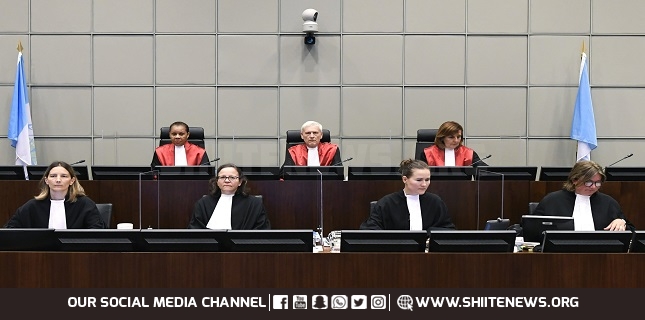 More than 15 years after the truck bomb assassination of former Lebanese Prime Minister Rafik Hariri in Beirut, a U.N.-backed tribunal in the Netherlands is announcing verdicts in the trial of four members of the militant group Hezbollah allegedly involved in the killing, which deeply divided the tiny country.
The proceedings at the Special Tribunal for Lebanon, based in a village on the outskirts of the Dutch city of The Hague, started with a minute of silence for the victims of the August 4 explosion that devastated the Lebanese capital, Beirut.
Presiding Judge David Re then revealed that the judgment is 2,600 pages long. A summary of the verdict contains 150 pages.
The tribunal's ruling, not expected until later in the day, is expected to further add to soaring tensions in Lebanon, two weeks after a catastrophic explosion at Beirut's port that killed nearly 180 people, injured more than 6,000 and destroyed thousands of homes in the Lebanese capital.
Ahead of the verdict, President Michel Aoun wrote on Twitter that Hariri's assassination "greatly affected the lives of the Lebanese people and the course of events in Lebanon, and we must accept what will be issued by the International Tribunal, even if the late justice is not fair."
One of the key points emerging from the judges' summary is that although both Hezbollah and Syria had "motives to eliminate" Hariri, there is "no evidence that Hezbollah leadership had any involvement in Hariri's murder and there is no direct evidence of Syrian involvement in it".
Re also stressed that the evidence against the four accused is "almost entirely circumstantial".
Rafik Hariri's son, Saad, himself a former Prime Minister of Lebanon, is among the victims present at the UN tribunal.