Lebonan
Nasrallah emphasizes the necessity of winning the war against Corona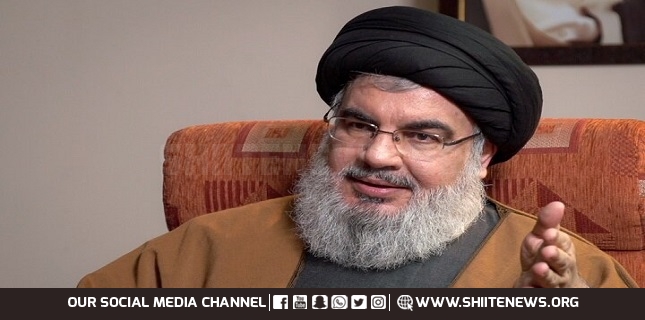 Sending a message to the Lebanese people, the Secretary-General of the Lebanese 'Hezbollah', Seyyed Hassan Nasrallah emphasizes the necessity of winning the war against Coronavirus.
Nasrallah stressed in his message, which was reported by Lebanese media showing him wearing the medical mask, that people are able to win this war, only by adhering to the procedures, noting that this is 'an easy thing for them'.
He said: "If we commit to changing some habits and stiffening the procedures, we will definitely win, and if we neglect, then our society will face a major catastrophe, on every level, God Almighty does not allow," Al Manar TV network reported.
he Secretary-General of the Lebanese 'Hezbollah' added: "With patience, resistance, endurance, trust in God, trust in God, supplication, pleading, work, procedures, and following of reason, knowledge, and controls, we win this battle."
It is noteworthy that Lebanon recorded 3404 cases of Coronavirus and 46 deaths, according to data provided by the Lebanese Ministry of Health.