Lebonan
Beirut rally calls for release of ISIL-held soldiers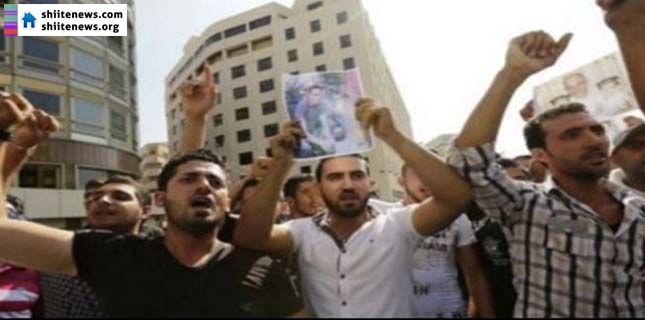 Families of Lebanese soldiers held by Takfiri militants have staged a rally outside the government palace in the capital Beirut, calling on the government to take immediate action to secure the release of the hostages, Press TV reports.
"We expect the ministers to hear the voices of the mothers and families of the captives. About 60 days have passed since they were captured. Now we hope the issue won't turn into a political one. We call on the politicians to do their best to release the captives in the fastest way possible," Jihad Zibyan, a relative of one of the hostages, said on Thursday.
The protest was held while a cabinet meeting was underway in the palace. Lebanese Health Minister Wael Abou Faour attended the demonstration and talked to the protesters.
Negotiation with Takfiris is going ahead on a right direction and the captives may be released in a very near future, said Abou Faour.
A group of protesters blocked a street in downtown Beirut, vowing to keep it closed until the government agrees to a swap deal with the Takfiris. The Takfiris are demanding the release of their inmates held in Lebanon's Roumieh prison in exchange for the Lebanese army personnel.
The ISIL Takfiri militants abducted several soldiers of the Lebanese army and police in the border town of Arsal after a bloody battle in August. They Takfiris decapitated at least two of the hostages.
Violence erupted in eastern Lebanon on August 2 after soldiers arrested a Syrian man who the army said confessed to belonging to the ISIL. Angered by the arrest, the Takfiri militants opened fire on army checkpoints and stormed a police station in a border area.