Lebonan
Hezbollah Calls on New Govt. to Start Swiftly Coping with Economic Crisis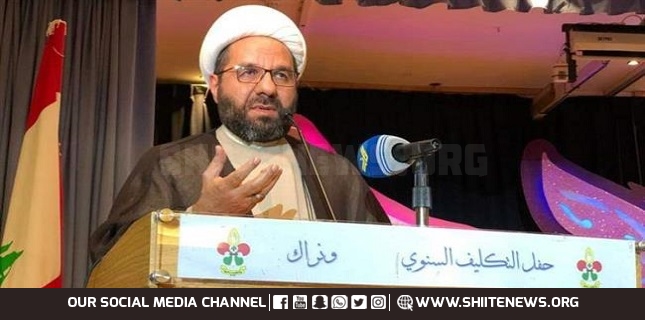 Deputy Chief of Hezbollah Executive Council Sheikh Ali Daamosh calls on the new Lebanese government to start swiftly carrying out the programs aimed at coping with the current economic crisis, urging all the local parties to grant it the chance to prove its credibility.
In this regard, Sheikh Daamoush highlighted the importance of fighting corruption and regaining the plundered funds, adding that reaching achievements will help the new government present a significant pattern.
Sheikh Daamoush also hailed Iraq's million-man march in protest of the US military existence in the country, stressing that all Washington policies in the region are hostile and have caused woes across the region.
US existence in the region is occupational and colonial, according to Sheikh Daamoush who added that the Iraqi people frustrated all Washington's plots.
-Hezbollah Calls