Lebonan
US Exploited Protests to Stage Coup against Outcome of 2018 Elections: Sheikh Qassem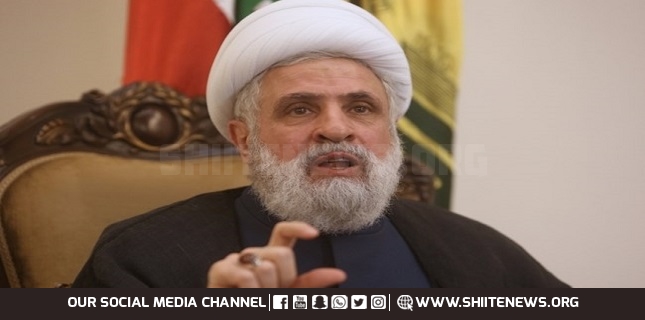 Hezbollah Deputy Chief Sheikh Naim Qassem said the US has exploited the nation-wide protests in Lebanon to stage a coup against the outcome of parliamentary elections which took place in 2018.
The successive Lebanese government's policies, public sector waste and corruption all these factors which led to the current financial and social crisis in Lebanon, Sheikh Qassem said in a local ceremony in Beirut on Friday.
The US exploited these events to press Lebanon, through adopting slogans that talk about change and toppling the establishment."
"When they (US officials) talk about technocrat government, exceptional powers, new electoral law, new elections and a new president then they wanted to stage a coup against the outcome of the latest parliamentary elections (May 2018)."
In this context, Sheikh Qassem wondered: "Don't they (US officials) defend law and people's choice? They do so just when these laws suit them, but when laws don't suit them they create new laws."
Meanwhile, Sheikh Qsssem stressed that the only solution to the current crisis is through formatting the new government in order to deal with the economic, financial and social problems in the country.
On the other hand, Sheikh Qassem slammed Central Bank Governor Riad Salameh and other private banks in Lebanon over their financial policies which made the crisis worse.
-US Exploited Protests